Home Show Season Wrap-Up!
Thank you to everyone that came out to the home shows to visit our booth and attend our seminars. We presented 7 seminars this month with a least 20 or more attendees for each one. Our topics went from kitchen and bathroom trends to modern cabin designs. We spoke to many customers who were looking to build their custom dream home.
Shaw Building & Design, Inc. presents at many home shows and expos throughout the year. If we are in an area close to you please come and visit us. At each home show Shaw Building & Design, Inc. displays many pictures of homes showing a variety of styles and possible features. A knowledgeable Shaw Building & Design, Inc. representative can answer any questions about our homes.
Below is a glimpse of our in-house Architect giving a seminar at the Lake Home & Cabin Show in Chicago, IL.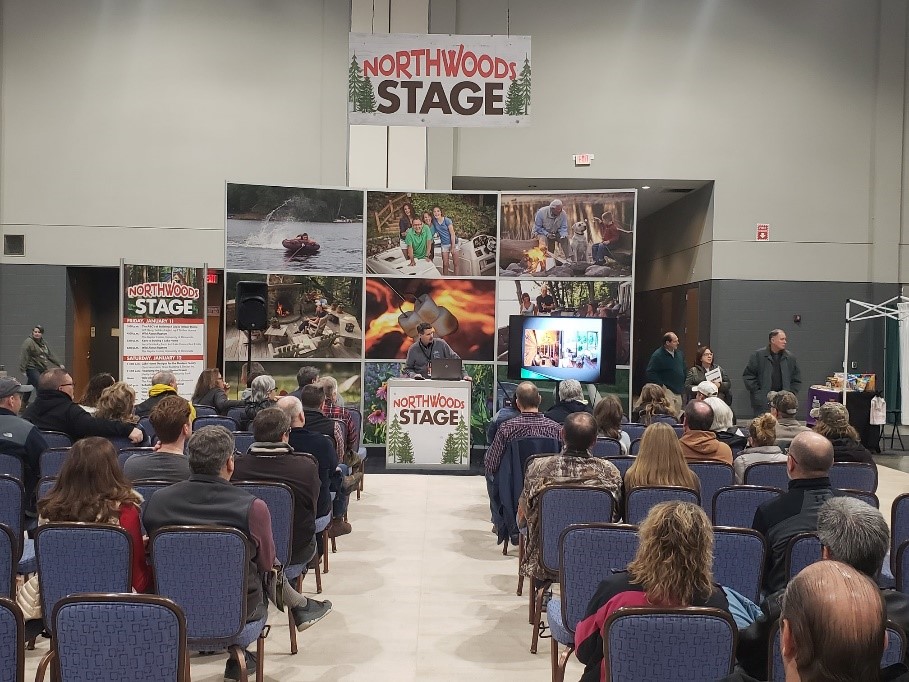 During the same weekend of the Lake Home & Cabin show in Chicago, IL the Madison Home Expo was going on at the Monona Terrace. Greg and Dawn Shaw presented collectively 3 seminars and had about 100 total people attend. Here are a couple pictures from that weekend.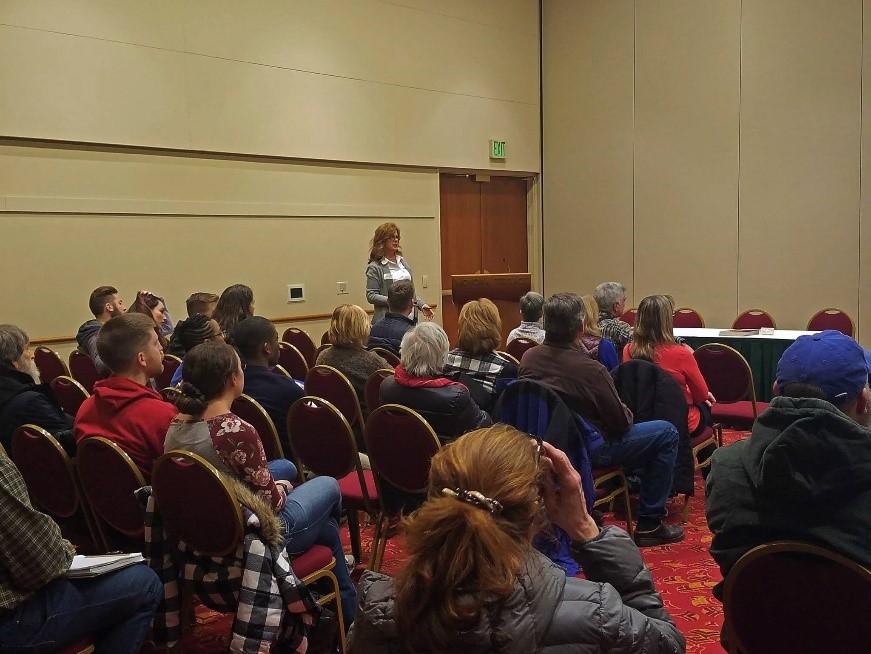 At the end of January we wrapped up our home shows back in Madison at the Alliant Energy Center for the Lake Home & Cabin Show. Chris and Greg each presented a seminar and got to meet a lot of people who are eager to start building their dream custom home.