2019 Parade Home Wrap-Up
Here's what you missed: Shaw Building & Design Parade Home
Thank you to everyone who attended Parade of Homes and visited our home at the Nordic Ridge site.  A total of 3,193 people attended our site this year compared to 2,998 people last year. We spoke to many people who are interested in what the modern trends are, remodeling ideas, and building a future home with us.
One of our goals at Shaw Building & Design is to be unique compared to our competitors. A way we did so was by using lots of visuals to advertise our work and educate our customers. We mainly used the garage to present past projects by using posters that displayed photo collages.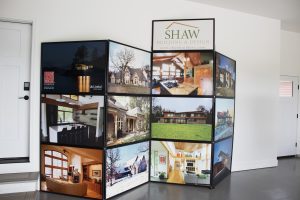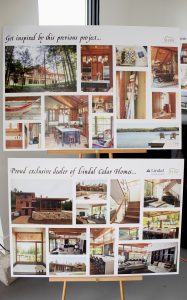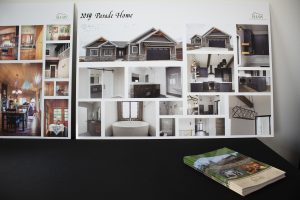 Inside the parade home we wanted to educate our customers about our business. In the three seasoned porch we displayed two posters that displayed a staff photo alongside a little history of our business. People enjoyed getting to know us and who we are as a family operated business featuring a National Award-winning home designer.
In the kitchen we provided floor samples of all the materials that are used in the home. These floor samples were presented on a poster in an artistic pattern.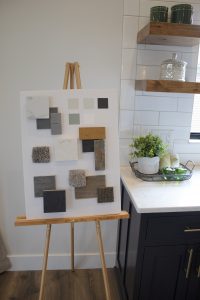 We also wanted to give customers a chance to see what they could potentially do with the unfinished basement in our parade home. We left the parade home's basement unfinished to let the new homeowners use their creativity. To be more of a guidance,  we provided a visual of a 3D rendering featuring potential space ideas.
Overall, we hope our customers enjoyed the Parade of Homes experience as much as we did. Not only did we educate people on our services and products, but we also became educated on what our customer's tastes are.