7 Reasons to Choose Shaw Building and Design
7 Reasons to Choose Shaw Building & Design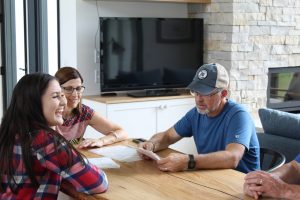 We take the extra steps to keep our clients happy. We work with clients to accommodate clients unique requests. We are confident in dealing with exclusive building situations. As a family-owned builder, we take great personal pride in the homes we build.
We are a full-service builder, from designing the home to the final cleaning before our clients move in.
Our staff is knowledgeable in designing any style of home. Our in-house design service allows customers to create their own, one of a kind home. We staff a Customer Project Manager, assigned to assist with all selections. We employ our own carpenters that do framing and trimming, many who have been with us over 10 years.
We have the experience and expertise to complete your home on time.
Established relationships with the area's top showrooms provide our clients with unlimited options. Working with preferred subcontractors assures top performance and maintained schedules.
A fully licensed and insured company. Shaw Building & Design, Inc. is certified to build in Wisconsin.
We are flexible. We will construct just a weatherized shell or build the entire home from start to finish. You decide!