Getting Started: Remodel & Additions
Getting Started: Remodel & Additions
1. After an initial meeting to discuss your remodel or a detailed phone call, we will visit your house together. We will listen to your ideas, use our expertise to offer advice, gather information needed to design your project and develop a detailed estimate. The visit may include taking measurements, pictures, mechanical equipment inspections and much more depending on what we are trying to accomplish.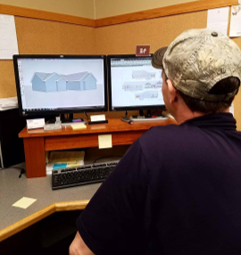 Note: If the project includes an addition to your home or the building, we contact your local municipality and the county to make sure the proper zoning and setbacks are in place.
2. Once your goals are clear and we have gathered all the information needed, we will begin designing your new spacing times when working within an existing space to simply replace cabinets, fixtures or flooring for example drawings may not be needed.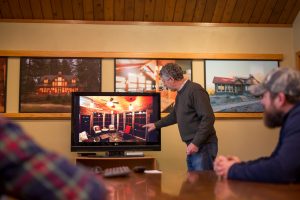 3. Plans are then presented to you in a 2D drawing or 3D model. We continue to adjust your plans until we have designed exactly what you envision, all while keeping your investment in mind.
4. Simple designs and estimates are done at no cost; a small fee may apply to a larger more detailed design.
5. When your plans are complete the estimating process begins. This includes a selection meeting where we will choose the items to put into the remodel such as flooring,cabinets, fixtures and more. Depending on the complexity of the remodel we may spacing set up an on-site meeting for the trades to view the project allowing us to provide you the most accurate estimate. An SBDI representative will be on-site the entire time any trade or material supplier is present.
6. From there we will put together a detailed estimate to present to you. The estimate may include several options for you to choose from, these decisions will need to be finalized to determine the final scope of work, ultimately creating a final, comprehensive budget. The final step is to sign a contract and begin work on your project.
We take pride in our organization and attention to detail so you can take comfort in knowing your home will remain clean and we will complete your project on schedule.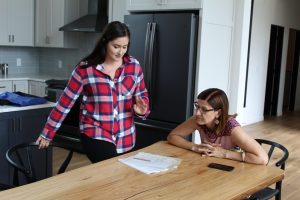 Thank you for your interest in Shaw Building & Design, Inc. Contact us today to set up a meeting and let us help make your remodeling dreams a reality: 608-877-1131.