Today's Modern Bathroom
Today's Modern Bathroom
The "Modern Bathroom" is always changing and we find it important to keep up with the latest trends. Here is our take and what we found on the most important features in bathrooms.
Bathtubs
When looking for a bathtub we advise you to NOT shop online. The best way to shop for a bathtub is to go shop in person and sit in the tub. You will immediately find out if the bathtub is a good fit for you. You don't want to order a tub online and then find out it's not the right fit.
Standing tubs has become an increasingly popular trend. Not only does it give the bathroom a sleek look, but it also creates more space.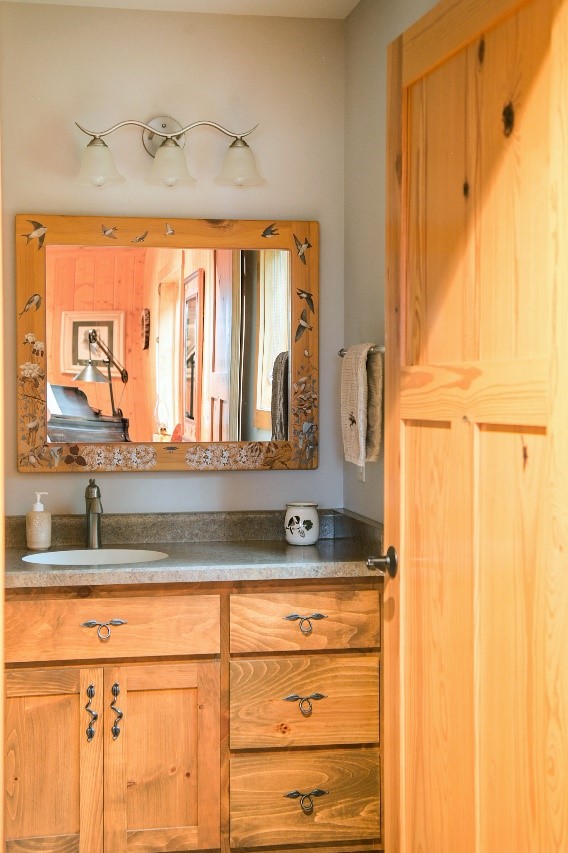 However, standing tubs aren't for everybody. Sometimes people prefer a tub with more of a ledge. The ledge can be used to help people with accessing the tub.
Showers
Have you realized how much showers have changed over the years? People are finding a need for a shower upgrade for many different reasons. For functionality reasons like wheel chair accessibility or fitting an entire bathtub in the shower to create more space. People are choosing to lower floors to make them curb-less and installing more railings. Showers are also being upgraded to look more modern looking with multiple shower heads, waterfall shower heads, and exposed plumbing.
Our advice? Make your shower wheel chair accessible. You never know who will be purchasing your home next and what their needs will be.
Light exposure
Bright bathrooms are trending and there are many ways to accomplish the look! The more windows in your bathroom the more exposed it is to the sunlight. Painting and decorating the walls with light colors complements the light and overall brightens the entire room. White, soft pink, and light wood are only a few examples that can accomplish this!