Why Build a Lindal Cedar Home?
Why Build a Lindal Cedar Home?
Why Build a Lindal Cedar Home?
Quality Lumber:
Lindal uses a kiln-dried, premium-grade Western red cedar in all of their homes.
The high-quality precut wood is harvested from their own forests in British Columbia. Lindal carefully selects the best lumber for each of their homes. Lumber that doesn't meet Lindal's standards are sent to local lumberyards.
Thanks to Lindal's quality lumber, they can guarantee a lifetime structural warranty.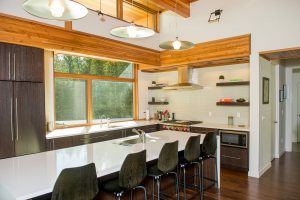 Post and Beam Structure:
With over 2,000 floor plans, Lindal can use their famous post and beam structure with any design you pick. Featured homes range from small to large, one story to multi-level, and can include an office or accessory dwelling unit.
Lindal's post and beam style allows for all their homes to show off their cedar wood and spaciousness.
Sustainable Green Homebuilding:
Lindal has over 70 years of experience designing and delivering green prefab homes for many different types of environments. All their windows, engineered wood, and detailing is energy efficient.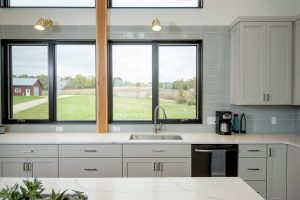 When purchasing a Lindal home, you are also purchasing the design, all the engineering, and the products.
What Lindal provides is the lumber, framing, siding, finish trim, doors, interior trim, windows, interior door hardware, and the design.
Then Shaw Building & Design outsource the plumbing, electric, flooring, roofing, and finished labor.
If you are looking for lifetime structural warranty, high quality, and a greater resale value home- Lindal Cedar homes is perfect for you.